Amos Lee
with Special Guest Madison Cunningham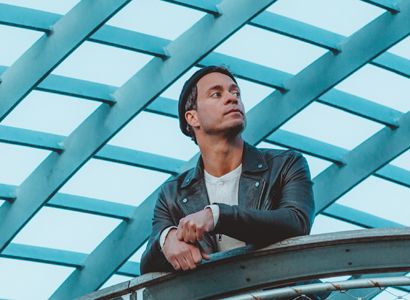 Amos Lee
with Special Guest Madison Cunningham
| | | |
| --- | --- | --- |
| Doors: | | 7:30 pm |
| Start: | | 8:30 pm |
| Age: | | All ages |
| Price: | | $75 GA / $170 Reserved |
Folk/rock artist with No. 1 Billboard charting album 'Mission Bell.'
Sold Out
Event Information
Genre: folk, soul, singer-songwriter
ALL AGES: 18+ with valid photo ID. Under 18 must be accompanied by a parent or guardian.
Reserved seating is available for $170 and guarantees a seat in the reserved section. If necessary groups will be paired together at tables. Seating is based on time of purchase and the configuration of groups.
There is a ticket limit of 4 GA OR 6 RESERVED per customer based on address, credit card, email address, or other information. Multiple accounts may not be used to exceed these ticket limits. Limits for each show may vary and are listed on the individual show purchase page.
Digital Delivery is only valid if purchased from Belly Up, Aspen. Do not purchase Digital Delivery from unauthorized sources as they may be lost, stolen or counterfeit, and if so, are VOID. Additionally, we may be unable to verify that tickets purchased from third parties are valid and in such case, you may not be permitted entrance to the show. Remember, there are no exchanges or refunds.
DIGITIAL DELIVERY OF TICKETS WILL BE ON A DELAY FOR THIS SHOW, and will be emailed to the address you provided prior to the show date, typically within a week of the show, but may be as late as the day prior. This gives us the ability to monitor for purchases which may not adhere to our ticket policies. You will receive an individual email for each ticket purchased with your ticket attached. Each ticket must be readily available on your phone or printed and brought to the event. All WILL CALL tickets will be released to the original buyer or authorized transferee only upon presentation of a valid picture ID.
Orders exceeding published limits, or any tickets purchased for resale, or the resale or attempted resale of any ticket at a price greater than face value is a violation of our ticketing policy and we may cancel a portion or all of such orders without notice. Ticketing violations may result in the prohibition of future ticket purchases. In each such case, service fees charged for the purchase of tickets may be retained by Belly Up, Aspen. We reserve the right to change the delivery method from Digital Delivery to Will Call for release on the night of the show.
Supporting acts may be changed or cancelled without notice, however such change or cancellation is not grounds for refunds.
Amos Lee
Amos Lee (born 1978 as Ryan Anthony Massaro) is an American singer-songwriter whose musical style encompasses folk, rock and soul. His self-titled debut album is full of folk and soul, with a jazz twist. The Flower Songfacts state that his fourth album, Mission Bell, which was released on January 25, 2011 debuted at #1 on the Billboard 200 with 40,000 copies sold in its first week; these sales were the lowest for a #1 debut in the Nielsen SoundScan era.Lee grew up in Philadelphia, Pennsylvania and Cherry Hill, New Jersey, USA. He has been quoted as saying that he is fortunate to have seen different sides of life in America. Lee enrolled at the University of South Carolina in 1995. He began to play guitar and write songs seriously while he studied English. After graduating with an English degree, Lee moved back to Philadelphia to teach elementary school. He later made the tough decision to stop teaching in order to pursue a career in music. Shortly thereafter, he released a self-produced EP that featured five of his original songs, which did extremely well in Philadelphia and created a buzz. Norah Jones was the person who finally gave Lee his big breakthrough when she asked him to open for her 2004 tour. Lee then went on to produce his self-titled debut album. In March and April of 2005 Lee opened for the tour that Merle Haggard and Bob Dylan were both embarking on, all 3 performers were extremely well received by critics as the tour went by, with Dylan receiving some of his strongest reviews in years. On October 3, 2006, Lee released his second album, "Supply & Demand" to critical and commercial acclaim.
Madison Cunningham
Orange County, CA native, Madison Cunningham, possesses a keen understanding of songcraft that is perplexing for someone who's just twenty years old. With an ear for melody that is reminiscent of early Joni Mitchell and approach to guitar and vocals that isn't far off from long past heroes of Jeff Buckley or Nick Drake, Madison exhibits a unique ability to keep the listener on the edge as they explore her debut EP, Love, Lose, Remember. The oldest of five daughters, Madison picked up a guitar at the age of seven and was singing with her sisters and family in church by the age of 12. It was a happenstance meeting with producer Tyler Chester (Blake Mills, Sara Watkins) four years ago that helped Madison start to develop her approach as a songwriter. Released in early 2017, Love, Lose, Remember, showcases Madison's ability as a songwriter and arranger with the lyrical content of someone who has lived twice the life of this young artist.