Bass Physics
with Mikey Thunder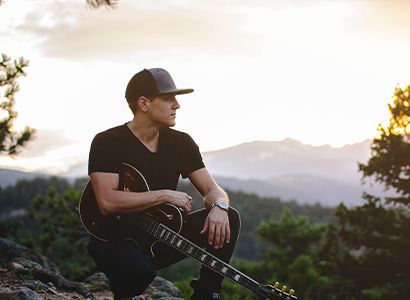 Bass Physics
with Mikey Thunder
| | | |
| --- | --- | --- |
| Doors: | | 9:00 pm |
| Start: | | 9:30 pm |
| Age: | | Ages 18+ Only |
| Price: | | $10 GA / $15 (Under 21 $5 surcharge) GA |
On 303 Magazine's list of Denver's Best Electronic artists and has played Electric Forest Festival, Euphoria Music Festival and Decadence.
Buy Tickets
Event Information
Genre: Electronic
18+ with valid photo ID.
There is a ticket limit of 6 GA per customer based on address, credit card, email address, or other information. Multiple accounts may not be used to exceed these ticket limits. Limits for each show may vary and are listed on the individual show purchase page.
Digital Delivery is only valid if purchased from Belly Up, Aspen. Do not purchase Digital Delivery from unauthorized sources as they may be lost, stolen or counterfeit, and if so, are VOID. Additionally, we may be unable to verify that tickets purchased from third parties are valid and in such case, you may not be permitted entrance to the show. Remember, there are no exchanges or refunds.
DIGITIAL DELIVERY OF TICKETS WILL BE ON A DELAY FOR THIS SHOW, and will be emailed to the address you provided prior to the show date, typically within a week of the show, but may be as late as the day prior. This gives us the ability to monitor for purchases which may not adhere to our ticket policies. You will receive an individual email for each ticket purchased with your ticket attached. Each ticket must be readily available on your phone or printed and brought to the event. All WILL CALL tickets will be released to the original buyer or authorized transferee only upon presentation of a valid picture ID.
Orders exceeding published limits, or any tickets purchased for resale, or the resale or attempted resale of any ticket at a price greater than face value is a violation of our ticketing policy and we may cancel a portion or all of such orders without notice. Ticketing violations may result in the prohibition of future ticket purchases. In each such case, service fees charged for the purchase of tickets may be retained by Belly Up, Aspen. We reserve the right to change the delivery method from Digital Delivery to Will Call for release on the night of the show.
Supporting acts may be changed or cancelled without notice, however such change or cancellation is not grounds for refunds.
Bass Physics
Bass Physics is a Denver-based producer named Arja Adair who has one objective in mind: to spread positive vibes through the power of music. His impassioned sound emulates a revolutionary style of electronic music which captures the audience on an emotional level while cultivating a live instrumental experience. With stylistic variations of electronic rock, soulful funk, hip-hop and melodic bass, Arja unceasingly executes a unique and captivating performance that leaves you wanting more.
Mikey Thunder
Mikey Thunder likes to party. But more than that, Mikey Thunder just so happens to be the party. Thunder spins a genre-blending, bass-driven partyrock, fusing banging electronic beats with funk, hip-hop, soul, jazz, blues, swing, reggae and anything else the party may call for on the fly. With 19 years in the game, he's mastered the art of improvisation with an uncanny ability to work with and rework the vibe of the party with precision. If you're a true connoisseur of the Colorado music scene, you've seen Mikey share the stage with any number of your favorite artists- no matter the genre.

It all began for Mikey at the age of 15 when he discovered DJing in Springfield , Mass. Thru friends older brother's record collections and the Hiphop scene in the city. From there he moved up to Burlington Vt. and immersed himself in the diverse musical culture. In the fall of 1999, he relocated to the mountains of Jackson Hole where he was soon kidnapped by Michael Franti and Spearhead for the Stay Human Tour. After opening for Spearhead in Jackson Hole, Thunder was handpicked by Michael Franti to open the rest of the tour, where he mixed beats into their sets, during set break, and scratched with their beatboxer, Radioactive.

After the Spearhead tour Mikey relocated to Boulder and continued to pursue his musical career. At that time Thunder also was an Atari playing stuntman/ DJ in the band Sonar. The band shared the stage with the Wailers at the Winter Olympics in Salt Lake City, the String Cheese Incident, and played Hightimes Magazine's SXSW party, and the Cannabis Cup in Amsterdam. In the fall of 2009 Mikey joined the Pretty Lights crew, opened for over 30 shows on their tours and performed cuts on the Making Up a Changing Mind EP, released in 2010. He also has played the sold out Red Rocks Amphitheater runs with PL in 2012/13/14.

Since that time, he has made his presence known in every single facet of the Colorado music industry. Over the years he has shared the stage with an extremely diverse range of musicians, including (but certainly not limited to): Bassnectar, The Glitch Mob, The Disco Biscuits, BoomBox, Soul Live, Lettuce, The Motet, Michal Menert, Nightmares on Wax, Mr. Scruff, DJ Krush, Bonobo, Z Trip, DJ Qbert, Pete Rock, DJ Premier, Jurassic 5, Slick Rick, Method Man, Raekwon, Ghostface killa, Red Man, Juicy J, and Big Boi of Outkast. Additionally, he has been prominently featured on such festivals as Shambhala, Sonic Bloom, Snowball, Global Dance Festival, and many others.

Mikey Thunder's true talent lies in his versatility. Every Thunder performance presents something familiar in an entirely unfamiliar way, as well as something unfamiliar presented in a way that is immediately recognizable as Thunder.