Collie Buddz
with Kezmandi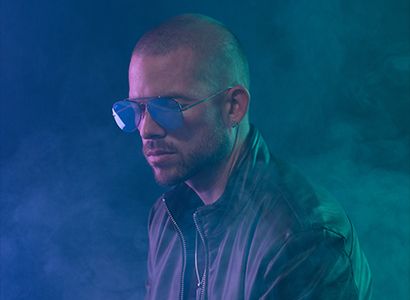 Collie Buddz
with Kezmandi
| | | |
| --- | --- | --- |
| Doors: | | 8:00 pm |
| Start: | | 9:00 pm |
| Age: | | Ages 18+ Only |
| Price: | | $25 GA / $40 Reserved |
Bermudian reggae artist with No. 1 albums 'Collie Buddz,' 'Good Life' and 'Hybrid.'
Buy Tickets
Event Information
Genre: Reggae, Dancehall
18+ with valid photo ID.
Reserved seating is available for $40 and guarantees a seat in the reserved section. If necessary groups will be paired together at tables. Seating is based on time of purchase and the configuration of groups.
There is a ticket limit of 6 GA OR 6 RESERVED per customer based on address, credit card, email address, or other information. Multiple accounts may not be used to exceed these ticket limits. Limits for each show may vary and are listed on the individual show purchase page.
Digital Delivery is only valid if purchased from Belly Up, Aspen. Do not purchase Digital Delivery from unauthorized sources as they may be lost, stolen or counterfeit, and if so, are VOID. Additionally, we may be unable to verify that tickets purchased from third parties are valid and in such case, you may not be permitted entrance to the show. Remember, there are no exchanges or refunds.
DIGITIAL DELIVERY OF TICKETS WILL BE ON A DELAY FOR THIS SHOW, and will be emailed to the address you provided prior to the show date, typically within a week of the show, but may be as late as the day prior. This gives us the ability to monitor for purchases which may not adhere to our ticket policies. You will receive an individual email for each ticket purchased with your ticket attached. Each ticket must be readily available on your phone or printed and brought to the event. All WILL CALL tickets will be released to the original buyer or authorized transferee only upon presentation of a valid picture ID.
Orders exceeding published limits, or any tickets purchased for resale, or the resale or attempted resale of any ticket at a price greater than face value is a violation of our ticketing policy and we may cancel a portion or all of such orders without notice. Ticketing violations may result in the prohibition of future ticket purchases. In each such case, service fees charged for the purchase of tickets may be retained by Belly Up, Aspen. We reserve the right to change the delivery method from Digital delivery to Will Call for release on the night of the show.
Supporting acts may be changed or cancelled without notice, however such change or cancellation is not grounds for refunds.
Collie Buddz
Colin Patrick Harper hails from the Bermuda Islands. In the music industry, he is known as the reggae artist Collie Buddz. Buddz was born on August 21, 1984 in New Orleans, Louisiana. After graduating from high school, he attended Full Sail University in Orlando, FL, where he decided to study studio engineering. Upon graduating from college in 2006, Buddz began looking for work in the recording industry as a performer or producer. One of his first major gigs was working with recording star Shaggy on the single "Mad Mad World" from Shaggy's new album entitled Intoxication, which was release in 2007. That was the same year he released his self-titled debut album with Sony Music. The album was a moderate success, but well-received by critics. WWE (World Wrestling Enterprises) fans would immediately recognize Buddz's voice from the entrance theme ("SOS") for WWE superstar wrestler Kofi Kingston, which was included on the 2008 compilation WWE The Music, Vol. 8. Over the next year, he would continue making guest appearances on the works of other artists. It is no small coincidence that his stage name "Buddz" is slang for marijuana. There have been photographs taken of the artist holding bongs and other pot-smoking paraphernalia over the years. Of course, other reggae artist such as Bob Marley have made weed seem an essential part of the reggae lifestyle. At the end of the decade, Buddz started his own record label called Harper Digital. When not working in the studio, he found himself selling out venue after venue on one of his many exhaustive tours. In 2011, he would finally release his second album entitled Playback. As was the case with the first album, this album was a modest success commercially, but the critics loved his work. With a couple of albums and a good reputation under his belt, Buddz is a frequent performer at many of the major reggae festivals around the world.

More recently he has been in the studio finishing up his most recent fully self produced album 'Hybrid' which will be coming out in the Spring of 2019. Singles from the album like 'Love & Reggae' and 'Bounce It' have already topped charts and given fans a good insight into how the rest of the album will sound.
Keznamdi
Tap into a "feel-good" musical vibration of up and coming Reggae artist Keznamdi who has recently released his six-song EP Bridging The Gap. The first single and video from the EP release is "Weekend," which was recently filmed in Jamaica and premiered online on Friday April 5th 2013. The Bridging The Gap EP also features guest artists Chronixx and Kabaka Pyramid. Keznamdi is hard at work on a full-length album that will be released later next year.

"My music is a message and everyone of my song dem have a purpose. You need fi just sit back and relax or stand up and jam…whatever you are moved to do (he chuckles). Just tek a listen and experience it for yourself and more important than anything else, digest my message." explains Keznamdi.

This artist is positioned to reach the world's stage with his eclectic blend of melodies and conscious, positive lyrics. Keznamdi's music has also been influenced by musical icons such as Stephen Marley, Damian Marley and Chakula, the internationally known Reggae group who his parents are lead singers of. Keznamdi spent his early years touring the world and recording on their 10 albums in the recording studio located in his home, buried in the lush hills surrounding Kingston, Jamaica.

"This is not a choice or hobby for me, Music chose me. It's a way of life and the only thing I have ever known," explains a passionate Keznamdi, describing why his path has already been carved out in stone. With a guitar always in hand and golden locks on his head, Keznamdi's music is just as captivating as his image. His personality and sense of humor on stage is an immediate magnet for people of all cultures. Look for Keznamdi to introduce himself to music fans with a tour across the USA and in Jamaica over the next year. Performances are being scheduled to support the release of his new EP, and even a few festival performances are on tap for this amazing artist this summer. Keznamdi is an artist to look out for in the years to come.