GIFT CARDS
Now Available Online!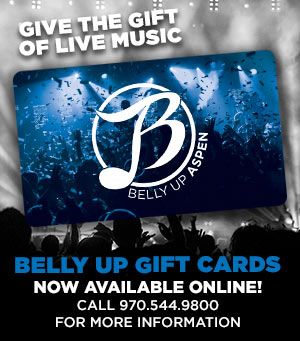 Purchase Gift Cards Online Here:
Check the Value of your Gift Card Here:
Purchase at the Belly Up Aspen Box Office (Open at 2pm daily)
970.544.9800
Gift Cards can be redeemed in person at the Belly Up box office or by calling us directly at this location. Gift cards are not redeemable for online ticket purchases.