ILLENIUM
with Crystal Skies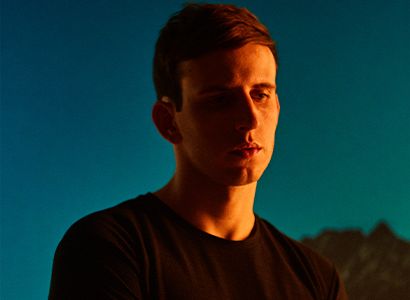 ILLENIUM
with Crystal Skies
| | | |
| --- | --- | --- |
| Doors: | | 9:00 pm |
| Start: | | 9:30 pm |
| Age: | | Ages 21+ Only |
| Price: | | $98 GA / $198 Reserved |
Electronic musician whose album Ascend hit No. 1 on Billboard's Top Dance/Electronic albums chart. 'Remix of The Year' Electronic Music Award-winner for remix of Flume's "Say It."
Sold Out
Event Information
Genre: ‎Electronic
21+ w/ valid photo ID
Reserved seating is available for $198 and guarantees a seat in the reserved section. If necessary groups will be paired together at tables. Seating is based on time of purchase and the configuration of groups.
There is a ticket limit of 4 GA OR 6 RESERVED per customer based on address, credit card, email address, or other information. Multiple accounts may not be used to exceed these ticket limits. Limits for each show may vary and are listed on the individual show purchase page.
Digital Delivery is only valid if purchased from Belly Up, Aspen. Do not purchase Digital Delivery from unauthorized sources as they may be lost, stolen or counterfeit, and if so, are VOID. Additionally, we may be unable to verify that tickets purchased from third parties are valid and in such case, you may not be permitted entrance to the show. Remember, there are no exchanges or refunds.
DIGITIAL DELIVERY OF TICKETS WILL BE ON A DELAY FOR THIS SHOW, and will be emailed to the address you provided prior to the show date, typically within a week of the show, but may be as late as the day prior. This gives us the ability to monitor for purchases which may not adhere to our ticket policies. You will receive an individual email for each ticket purchased with your ticket attached. Each ticket must be readily available on your phone or printed and brought to the event. All WILL CALL tickets will be released to the original buyer or authorized transferee only upon presentation of a valid picture ID.
Orders exceeding published limits, or any tickets purchased for resale, or the resale or attempted resale of any ticket at a price greater than face value is a violation of our ticketing policy and we may cancel a portion or all of such orders without notice. Ticketing violations may result in the prohibition of future ticket purchases. In each such case, service fees charged for the purchase of tickets may be retained by Belly Up, Aspen. We reserve the right to change the delivery method from Digital Delivery to Will Call for release on the night of the show.
Supporting acts may be changed or cancelled without notice, however such change or cancellation is not grounds for refunds.
ILLENIUM
Denver based Nick Miller, better known by his stage name ILLENIUM, has won the hearts of dance music aficionados worldwide through his captivating remixes and enthralling original productions. While there are a myriad of melodic bass producers on the scene, ILLENIUM has distinguished himself with his unrivaled ability to create immersive emotional experiences. Displaying an adeptness for creating aural arrangements that vary in style, beauty, complexity, and emotional depth, ILLENIUM's impeccable sound design has truly established him as one of the best producers in the game. His stunning records come to life in his live show, incorporating keyboards, drum pads, and cutting-edge lighting and visuals, all of which combine to create an immersive experience.

His debut 'Awake Live' performances throughout 2017 captivated audiences across the country, and sold out some of the most renowned venues nationwide, such as The Shrine, Bill Graham Civic Auditorium, Aragon Ballroom, WaMu Theater, and Terminal 5. 2017 saw ILLENIUM release his second critically acclaimed studio album Awake, which was listed in Billboard's '10 Best Dance/Electronic Albums of 2017'. With over 100 million streams and the number one spot in the iTunes Electronic Dance Charts in 12 countries, the LP is one of ILLENIUM's most impressive projects thus far. His remix of Flume's 'Say It' landed him an Electronic Music Award for 'Best Remix' of the year, and 2017 saw him surpass the 1,000,000,000 stream mark across his discography. In addition to selling out the majority of his debut headlining live tour and his recent tour through Asia, ILLENIUM has also performed at major festivals including Lollapalooza, Bonnaroo, EDC, Decadence, Electric Forest, and Paradiso among others, and played Coachella for the first time in 2018.
Crystal Skies
Known for their melodic bass-driven tracks like 'Never Change' and 'Fluorescent Lights,' Crystal Skies is an American EDM duo who've developed a unique dubstep sound that resonates emotionally with listeners. Louisiana-native Britian Holcomb and Aaron Dawson of Philadelphia began producing dubstep music on their own, citing household melodic names like Seven Lions, Au5, and KOAN Sound as both inspiration and having a heavy influences on their respective styles.

After testing solo careers, the pair, long admirers of each other, decided to work together. A few exchanges later, it was obvious there was magic between the two. And 'Paradise Lost', their first collaboration, was born. Known for its stunning piano introduction, soothing melodies, and impressive vocals by Abigail, 'Paradise Lost' became an immediate success within the Soundcloud community. The two quickly realized the chemistry they had working together, and founded Crystal Skies. Since their formation, they've amassed over 3 million plays on Soundcloud, 14.7 million plays on Spotify, and 17.0 million views on Youtube.

On top of raw talent, these guys possess an unrelenting work ethic and desire to create new music, which culminated in the release of 'Never Change' in 2019 on the Ophelia label. 'Never Change' is a versatile track that stays true to Crystal Skies' melodic dubstep identity while adding touches of darker, electro-bass on the B-sides track with 'Carbon'.

The pair have followed up this track with a collaboration with Au5, and one with Seven Lions, titled 'Cataclysm' and 'Sojourn,' respectively. Crystal Skies is simply two guys with real talent who want to create music that people will enjoy, and it shows in each track they produce. Expect to hear a lot more from them over the coming months and years.