Long Beach Dub Allstars
with The Aggrolites and Tomorrows Bad Seeds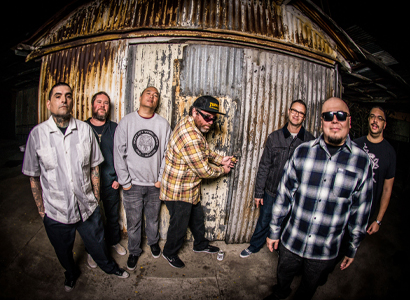 Long Beach Dub Allstars
with The Aggrolites and Tomorrows Bad Seeds
| | | |
| --- | --- | --- |
| Doors: | | 8:00 pm |
| Start: | | 8:30 pm |
| Age: | | Ages 18+ Only |
| Price: | | $25 GA / $35 Reserved |
Buy Tickets
Event Information
Genre: reggae, dub
18+ with valid photo ID.
Reserved seating is available for $35 and guarantees a seat in the reserved section. If necessary groups will be paired together at tables. Seating is based on time of purchase and the configuration of groups.
There is a 6-ticket limit for general admission OR a 6-ticket limit for reserved per customer, credit card, address or email address. Orders exceeding these limits, or any tickets purchased for resale, may have a portion or all of their orders cancelled without notice.
Long Beach Dub Allstars
Eric Wilson and Bud Gaugh met in childhood (in 1979) and later started their first garage punk band, consisting of drums, bass and vocals. They later formed Sublime with Bradley Nowell. The Long Beach Dub Allstars (LBDAS for short) were founded after Nowell died in 1996 of a heroin overdose (frequent contributors to Sublime including Michael "Miguel" Happoldt, Todd Forman, and "Field" Marshall Goodman are also members of the band).

Eric Wilson says, "We will never replace the greatness that Sublime did or what Bradley has done." The band was originally a 10-piece and they recorded their debut recording called Right Back, which shortly after completion in 1999 saw the departure of three members. Their second album, Wonders of the World was recorded and released in 2001. It featured "Sunny Hours" featuring will.i.am from The Black Eyed Peas. "Sunny Hours" was also used as the theme song for the Friends spin-off Joey.

Breakup and aftermath (2002–2012)
In 2002, rumors that the band had broken up began to surface. Apparently the band had taken a hard-drug-free vow and some of the band's members had broken this vow, which caused Bud Gaugh to quit and join Eyes Adrift with Krist Novoselic of Nirvana and Curt Kirkwood of Meat Puppets. Gaugh was also playing with Kirkwood and Michael Happoldt in the band Volcano. Eric Wilson, Trey Pangborn and RAS-1 formed Long Beach Shortbus with former Slightly Stoopid and temporary Sublime drummer, Kelly Vargas (later replaced by Damion Ramirez). Marshall Goodman, Jack Maness and Opie Ortiz formed Dubcat, with members of Hepcat. Shortbus has had slightly more success than Dubcat, though the latter has yet to release an album. Eric Wilson and Bud Gaugh have been reunited in Sublime with Rome, a new incarnation of Sublime which chiefly performs songs by that band and features Rome Ramirez in place of Bradley Nowell.

Reunion (2012–present)
On September 1, 2012, Long Beach Dub Allstars played their first show in 11 years at the Queen Mary Events Park next to the Queen Mary in Long Beach, California, where they opened for The Wailers and played alongside Tribal Seeds.[2] Then on September 30, 2012, Long Beach Dub Allstars performed at the Yost Theater in Santa Ana, California, where they opened for Fishbone. They played another show at the Brixton Southbay in Redondo Beach, California on January 25, 2013 with the local Redondo Beach Band Special "C". The reunion lineup consists of Marshall Goodman "Ras MG" on drums, Michael "Miguel" Happoldt on lead guitar/vocals, Opie Ortiz on vocals, Jack Maness on vocals/guitar/keys, Tim Wu on sax/flute/vocals, and Edwin Kampwith on bass.

Although there is no set release date, be on the lookout for some new music coming from the Long Beach Dub Allstars in the future. When asked what kind of style the fans could look forward to hearing in the new material, Jack Maness stated, "We're doing some of the things that we're true to and we're also expanding into some other stuff."

According to Opie, the band has been back in the studio working on new material. "Where ever we can get a good sound" is what was said in regards to that. Without giving too much away, the Long Beach legends hinted that we can expect some guest appearances on their new releases from artists they have worked with in the past, as well as new artists that they have plans on working with in the future.
The Aggrolites
The Aggrolites are a 21st century ska band on a mission to remind modern audiences what proper ska sounded like, whether in Kingston in 1963 or in London in 1979. The Aggrolites formed in 2002, originally getting together as the backing band for a one-off Los Angeles show backing Jamaican music legend Derrick Morgan. Gathering members from two minor Southern California reggae acts, the new band consisted of vocalist and lead guitarist Jesse Wagner, rhythm guitarist Brian Dixon, organist Roger Rivas, bassist J. Bonner, and drummer Korey Horn. The concert was a success, and the band stuck together to record an album with Morgan that was never completed.

Emboldened despite the recording setback, the band took the name the Aggrolites ("aggro" being a slang term of the ska-loving skinhead subculture of Britain in the 1960s and '70s, meaning pent-up aggression, and "lites" in tribute to the greatest ska band of all time, the Skatalites) and became the go-to guys on the West Coast ska and reggae circuit, backing a wide variety of golden-age Jamaican and British artists on their American dates, including the great Prince Buster and Culture lead singer Joseph Hill. On their own, with Rivas' funky organ work taking the instrumental lead in substitution for their lack of a horn section and Wagner taking vocal duties, the Aggrolites recorded their debut album, Dirty Reggae, at a live-in-the-studio session in 2003.

Replacing Horn with new drummer Scott Abels (formerly of the popular third wave ska band Hepcat), the Aggrolites signed to the Epitaph Records subsidiary Hellcat Records in 2005. Their second album, The Aggrolites, was released in May 2006, with their third, Reggae Hit L.A., following in June 2007, by which time drummer Horn had returned to the fold along with new bass player Jeff Roffredo. In 2009, the Aggrolites released IV; it was their last album for Hellcat Records, and their fifth LP, Rugged Road, was issued by Young Cub Records in 2011. After releasing a live disc in 2012, the group's release schedule slowed, but in 2017 they teamed with Stoopid Records to bring out Opening Night. By this time, the Aggrolites' membership had shifted again, with Rivas, Wagner, and Roffredo joined by rhythm guitarist Ricky Chacon and drummer Alex McKenzie. ~ Stewart Mason, Rovi
Tomorrows Bad Seeds
Tomorrows Bad Seeds, "leaders of the new school" is a five piece American band from The South Bay of Los Angeles California, formed in 2004. Their Southern California influences helped yield their unparalleled sound; A perfect mix of reggae, rock & pop. From Hood B-Boy Street to Surf/Skate Beach Culture these boys emerged into a multi-cultural musical phenomenon with a cause. Meet The Seeds: Moises Juarez (lead-vocals), Sean Chapman(vocals/guitar), Matthew McEwan (vocals/guitar), Patrick Salmon (drums), and Andre Davis (bass).

The band tours an average of 40 weeks a year coast to coast, selling out venues and spreading like wildfire across the nation. Building a solid and loyal following wherever they go. On June 16th, 2012 TBS headed out to appear for their 3rd time at the 2012 Vans Warped Tour. They just released their highly anticipated 3rd album on June 12, 2012 titled "The Great Escape" produced by Grammy winner Damon Elliot. TBS released their first single off the album titled "One Way" co-written with Tim Myers of One Republic fame on March 27, 2012. "One Way" is currently on the radio and made it onto the Top 40 Billboard Indicator Charts 5 weeks in a row. With so much anticipation surrounding the album, "The Great Escape" hit #28 on the Itunes Alternative Charts upon its first day of release. On February 25, 2012 the Bad Seeds concluded their 6week headlining tour with a sold out performance at the Anaheim House Of Blues. On November 12th 2011 they finished 3 nationwide tours all the while promoting their single "Nice & Slow". The single was released August 8th 2011 along with their sexy summer video recognized for winning MTVU Freshmen Video Pick Of the Week and played on hundreds of media outlets. "Nice & Slow" received notable radio play and climbed its way on to the MB radio charts. No wonder the band's Facebook page has over two million impressions. On March 3, 2011 TBS appeared on The Late Late Show With Craig Ferguson performing their single "Only For You" off their 2nd album "Sacred For Sale." On November 18th, 2010 TBS received the "Commercial Success Award" at the Los Angeles Music Awards for having more than 150,000 downloads for 2010
Tomorrows Bad Seeds prove to be extremely talented musicians, vocalists and entertainers as a whole. Their live show provides a high-energy performance that will have you craving more. Since the band's inception, they have shared the stage with the likes of UB40, 311, Pennywise, Smashing Pumpkins, The Wailers, and Fishbone, to name a few. In 2007 the Seeds' signed with Urbantone Records releasing their debut album "Early Prayers" then on May 25th, 2010 they followed up with their sophomore record entitled "Sacred For Sale" distributed by MRI a subsidiary of Sony/RED. You can find Tomorrows Bad Seeds music online on Itunes, Amazon, CDbaby, etc. Their fans can reach them on top social media sites and on our official web page. "We come with versatility because we come from such a melting pot of music here in the Greater Los Angeles Area," Moises said. We don't really fit into a 'genre', our sound is best described as an attitude a blend of everything, with something for everyone!"

NOT BAD MEANING BAD BUT BAD MEANING RAD!

SPREAD THE SEED!