Lupe Fiasco
with Opening Act TBA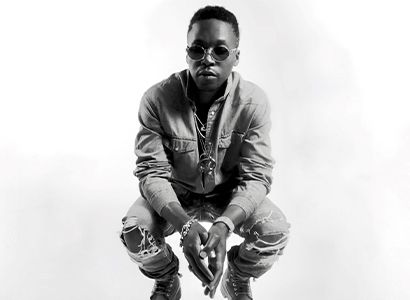 Lupe Fiasco
with Opening Act TBA
| | | |
| --- | --- | --- |
| Doors: | | 8:30 pm |
| Start: | | 9:00 pm |
| Age: | | Ages 18+ Only |
| Price: | | $60 GA / $95 Reserved |
Grammy Award-winning rapper and producer whose album 'Lasers' peaked at No. 1 on the Billboard 200.
Buy Tickets
Event Information
Genre: Hip Hop
18+ with a valid photo ID.
Reserved seating is available for $95 and guarantees a seat in the reserved section. If necessary groups will be paired together at tables. Seating is based on time of purchase and the configuration of groups.
There is a ticket limit of 6 GA OR 6 RESERVED per customer based on address, credit card, email address, or other information. Multiple accounts may not be used to exceed these ticket limits. Limits for each show may vary and are listed on the individual show purchase page.
Digital Delivery is only valid if purchased from Belly Up, Aspen. Do not purchase Digital Delivery from unauthorized sources as they may be lost, stolen or counterfeit, and if so, are VOID. Additionally, we may be unable to verify that tickets purchased from third parties are valid and in such case, you may not be permitted entrance to the show. Remember, there are no exchanges or refunds.
DIGITAL DELIVERY OF TICKETS WILL BE ON A DELAY FOR THIS SHOW and will be emailed to the address you provided prior to the show date, typically within a week of the show, but may be as late as the day prior. You will receive an individual email for each ticket purchased with your ticket attached. Each ticket must be readily available on your phone or printed and brought to the event. All WILL CALL tickets will be released to the original buyer or authorized transferee only upon presentation of a valid picture ID.
Orders exceeding published limits, or any tickets purchased for resale, or the resale or attempted resale of any ticket at a price greater than face value is a violation of our ticketing policy and we may cancel a portion or all of such orders without notice. Ticketing violations may result in the prohibition of future ticket purchases. In each such case, service fees charged for the purchase of tickets may be retained by Belly Up, Aspen.
Supporting acts may be changed or cancelled without notice, however such change or cancellation is not grounds for refunds.
Lupe Fiasco
Wasalu Muhammad Jaco, better known by his stage name Lupe Fiasco, is a Chicago-born, Grammy award-winning American rapper, record producer, entrepreneur, and community advocate. The independent rapper who parted ways with his former label, Atlantic Records, following the release of 2015's Tetsuo & Youth, is pegged as one of the most gifted lyricists and visionaries to grace the mic. Rising to fame in 2006 following the success of his debut album, Food & Liquor, Lupe has released six acclaimed studio albums; Drogas Light, released in 2017 on his own label, 1st & 15th. These albums have netted 3 platinum singles, 3 RIAA Gold Certifications, 12 Grammy nominations and one Grammy Award in 2008 for his infectious single, "Daydreamin," feat Jill Scott. With a trilogy of albums set for 2018 and beyond, Lupe is at his creative peak as an artist. Most recently, Drogas Wave released on September 21st, 2018 via 1st & 15th. His efforts to propagate conscious material helped solidify him as GQ's Man of the Year in 2006, and garnered recognition as a Henry Crown Fellow.

While musical genius and ingenuity are at the forefront of Lupe's achievements, the artist extends his innovation to projects that aim to foster creative discourse and opportunities in underprivileged and impoverished communities. As the co-founder and co-owner of community initiatives such as, We Are M.U.R.A.L, The Neighborhood Start-Up Fund, Society of Spoken Art, and Studio SV, Lupe Fiasco proves that he is more than just a mouthpiece for change, but a committed facilitator of intellectual community discourse and outreach.