Matisyahu
with Bedouin Soundclash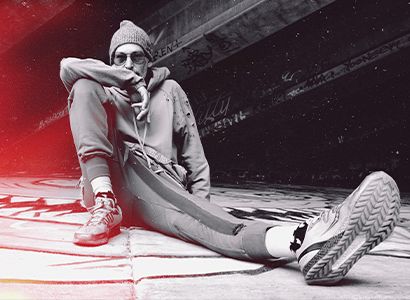 Matisyahu
with Bedouin Soundclash
| | | |
| --- | --- | --- |
| Doors: | | 6:00 pm |
| Start: | | 10:00 pm |
| Age: | | All ages |
| Price: | | $35 GA / $65 Reserved |
One of Billboard's Top Reggae Artists brings "soul-shaking brand of Dancehall Reggae." Certified Gold album, 'Youth,' debuted at No. 4 on the Billboard 200 chart.
Buy Tickets
Event Information
Genre: Reggae, Alternative Hip hop
ALL AGES: 18+ with valid photo ID. Under 18 must be accompanied by a parent or guardian.
Reserved seating is available for $65 and guarantees a seat in the reserved section. If necessary groups will be paired together at tables. Seating is based on time of purchase and the configuration of groups.
There is a ticket limit of 6 GA OR 6 RESERVED per customer based on address, credit card, email address, or other information. Multiple accounts may not be used to exceed these ticket limits. Limits for each show may vary and are listed on the individual show purchase page.
Digital Delivery is only valid if purchased from Belly Up, Aspen. Do not purchase Digital Delivery from unauthorized sources as they may be lost, stolen or counterfeit, and if so, are VOID. Additionally, we may be unable to verify that tickets purchased from third parties are valid and in such case, you may not be permitted entrance to the show. Remember, there are no exchanges or refunds.
DIGITIAL DELIVERY OF TICKETS WILL BE ON A DELAY FOR THIS SHOW, and will be emailed to the address you provided prior to the show date, typically within a week of the show, but may be as late as the day prior. This gives us the ability to monitor for purchases which may not adhere to our ticket policies. You will receive an individual email for each ticket purchased with your ticket attached. Each ticket must be readily available on your phone or printed and brought to the event. All WILL CALL tickets will be released to the original buyer or authorized transferee only upon presentation of a valid picture ID.
Orders exceeding published limits, or any tickets purchased for resale, or the resale or attempted resale of any ticket at a price greater than face value is a violation of our ticketing policy and we may cancel a portion or all of such orders without notice. Ticketing violations may result in the prohibition of future ticket purchases. In each such case, service fees charged for the purchase of tickets may be retained by Belly Up, Aspen. We reserve the right to change the delivery method from Digital Delivery to Will Call for release on the night of the show.
Supporting acts may be changed or cancelled without notice, however such change or cancellation is not grounds for refunds.
Matisyahu
Singer-songwriter Matisyahu has been on journey inward for more than a decade. The journey has been private and public. The journey has at times been explicitly external, even while being driven by internal change. Now nearly thirteen years after the release of his first studio record, Matisyahu and his band have done something unmatched in his past repertoire; they have crafted that journey into a musically thematic eight song movement.

The band features longtime guitarist Aaron Dugan, Dub Trio bassist and drummer Stu Brooks and Joe Tomino, and keyboard virtuoso BigYuki -- and the journey starts with them. The band improvised for hours in the studio with Matisyahu watching on as an admirer without singing a single lyric. Out of the improvisations grew melodic themes, rhythmic peaks and valleys, blissful and proto-song guitar passages, deep dub meditations and ultimately an inspired instrumental record until itself. Only once the band had crafted this musical narrative, did Matisyahu begin to work on a lyrical narrative of his own -- a lyrical narrative that is simultaneously informed and integrated with the music yet driven by Matisyahu's own personal journey. The result is Undercurrent, Matisyahu's sixth studio album.

The record is musically Matisyahu's most courageous release to date and lyrically his most vulnerable.

The courage in the music comes from trust. Trust in the band. And only in the band. There are no post-production bells and whistles or litany of special guests on Undercurrent. On the opening track, "Step Out into the Light" the band lays out a repetitive minimalist verse section that anchors the listener in a near meditative loop only to open up into a gorgeous set of chord changes that makes the chorus feel revelatory, as if the listener has earned this release, and can achieve the song-title's call to action.

By the record's third track, "Coming Up Empty" the band has established melodic themes that will be called upon or re-harmonized later in the record, and just two songs in, it is clear that these musicians are road-tested, brave-song-crafters, with tens-of-thousands of hours of playing together embedded in their muscles and fortified in their bones.

The vulnerability in the lyrics comes from acceptance. Acceptance in uncertainly. Acceptance in the actions of one's younger self and acceptance that while the future may be uncertain, having the courage to trust gives us all the best chance at meaningful relationships. It's a lyrical reframing of the Jewish philosophical differences between emunah (faith) and bitachon (trust). Faith, the constant, and trust the immediate. Matisyahu sets the stage for this conceptually on the record's opening track, but he digs in internally on the authoritative plea in the chorus of "Back to the Old," [I'm giving up, I'm giving in / All I got is what's right in front of me / Is the people that I see...]. He projects it outwardly through questioning in "Forest of Faith," [What's a man got to do, Oh! / To get through to you?] And finally works towards acceptance on the guitar-driven gem "Headright, [And I know feelings come and go / How should hold on, should I let go].

These forces direct the journey of Undercurrent, and as the record progresses the music begins to open up into full band improvisations like a relationship becoming more trusting, willing to take chances, knowing there's acceptance in the process. A stunning example of this is on the record's fifth track "Tell Me." If you stop the song at the three-and-a-half-minute mark, you have a great reggae-tinged pop tune that promises to make a hit radio single. The track however continues for another six-and-half-minutes, beginning with a beautifully re-harmonized keyboard reference to the song's opening wordless vocal melody. From there the entire band begins to improvise. Each player speaking briefly but with purpose, adding slowly and deliberately to the conversation. Drums and bass falling in and out. Guitar and keyboards calling back and forth to each other. The listener can almost intuit the personalities of each musician. The musical conversation continues to build, each band member adding to the improvisation without playing on top of one another. Trust and respect. This is truly Matisyahu the band. Matisyahu the singer is patiently waiting for the band to direct the journey, and he joins back in with a near whisper as the rhythm section finds that incomparable dub groove Brooks and Tomino are famous for.

The level of interplay between Matisyahu and his band mates on Undercurrent is unquestionable and requires multiple listens. Each repetition of a song reveals a guitar line from Dugan that elevates a vocal melody that only 15 years of experience together can achieve. Keyboard patterns from Yuki unrealized in a previous listen connect one song to another and the full band improvisations that climax with an impressive exploratory section on the record's final track "Driftin'" achieve the rare feat of capturing a band's live potential on a studio album.

Ultimately, Undercurrent, is a fully realized concept album crafted by a band-of-brothers who have learned to hold a conversation that is both comforting and challenging at the same time. It plays like a revelatory session with a great psychotherapist.

Like someone watching an ocean wave move chaotically towards the shore unaware of the undercurrent pulling mightily back in the opposite direction, Matisyahu and his band have achieved a musical retelling of the Matisyahu story that explores the forces within that inspire us all, challenge us all, break us down, lift us up, and yet are rarely obvious to the outside observer.

Many early fans of Matisyahu remember that moment clearly not because of the songs he played in front of the 80,000 person crowd, but because of his seemingly unfettered confidence (or perhaps naiveté) in helping lead Trey and his band through an improvisational display of beat boxing and lyrical gymnastics during the two songs performed. It may have been unrefined, but Matisyahu's passion for full band improvisation was laid bare.

Fans within the improvisational-jam scene began flocking to Matisyahu's shows shortly thereafter. "King without a Crown" climbed the charts and Matisyahu's follow up record Youth was nominated for a Grammy, but the blessings and curses of mainstream success each took root. While Matisyahu's bands have always been comprised of serious multidimensional players who have artfully molded the foundations of roots reggae into many genres, that early; if only a brief display of complete surrender to the music, seemed in some way to take a back seat. Through his lyrics however, Matisyahu developed a more personal, artistic, and sophisticated way to express the yearning for deep spiritual meaning, and as his own beliefs opened up to find more variety and depth, the desire for his performances to match the unpredictable flow of life developed as well.

Now, more than a decade later, Matisyahu has formed a band that truly gives itself over to the music on par with his lyrical desire to connect to something beyond the self. The band features original Stubbs guitarist and longtime staple of the downtown New York improv scene Aaron Dugan, Dub Trio bassist and long-time Matisyahu collaborator Stu Brooks, percussionist and Cyro Baptista go-to-drummer Tim Keiper, and Addison Groove Project founder Rob Marscher. Combined, the music and lyrics transcend their parts. At its most basic moments the music now feels alive; an entity unto itself, being born in the moment and evolving each night. No two performances of a song are alike.

At its most exultant moments the music becomes full-band improvisation. Lyrics are rearranged on the spot to serve the energy of the jam, no instrumentalist is playing simply to demonstrate individual skill, and Keiper's percussive mastery finds the subtle cracks within Matisyahu's beat boxing to propel the music beyond anything it's ever achieved previously.

What makes this music so engaging and unmatched, is that Matisyahu; a vocalist with no other instrument at his disposal, is an integral creative part in the improvisation. Dugan and Marscher work well beyond the constraints of the "solo" constantly working to modulate the improvisation, while Brook's pocket is so deep and harmonically smart, that regardless of how far the melodic elements of a jam may get pushed, it's impossible not to feel rooted to the core of any tune performed. Matisyahu allows his band to breathe within each tune, finding his place with a wordless melody that serves to enhance the harmonic elements of an improvisation, developing the rhythmic ideas with his beat boxing, or crowning a jam with a full-on lyrical call-to-the-heavens and the great unknown. It's that cathartic moment as a jam summits and the audience lets out its release that tells the performers we are all in it together. During the most recent Fall 2015 tour, video and audio posts of these moments inspired a steady stream of comments and inquiries asking, "What album is this song on?" It's not on any album. It is the song of that moment, and that moment only.

These moments have the ability to connect the many different kinds of Matisyahu fans. The fan going through a hard time, looking to connect to lyrics about faith and searching. The fan looking for that unmatched connection inherent in the risk-reward of improvisational music. The fan who finds pride or representation in some of the ancient sources of Matisyahu's inspiration. All of these fans share the space together with Matisyahu who is now both a player and a playee, bound to his bandmates' creation in song and in spirit. It's been more than a decade for Matisyahu the singer; this is the time of Matisyahu the band.
Bedouin Soundclash
Formed nearly two decades ago and named after Israeli dub artist/producer Badawi's 1996 release, Bedouin Soundclash debuted in 2001 with the album Root Fire. Their acclaimed sophomore release Sounding a Mosaic (2004) featured the hit single, "When the Night Feels My Song" and was produced by legendary punk-hardcore royalty Darryl Jenifer of Bad Brains. This earned Bedouin Soundclash their first JUNO Award in 2006 for Canada's Best New Group. Their follow-up album, Street Gospels (2007) also produced by Jenifer, earned a "Pop Album of the Year" nomination and "Video of the Year" nomination for the single "Walls Fall Down" at the 2008 JUNO's as well as three Much Music Video Award nominations for their video for "Until We Burn in the Sun" in 2009. In addition to No Doubt, the band has also shared the stage with Ben Harper, Damian Marley, The Roots, The Interrupters, Gogol Bordello, Bad Brains, and Thievery Corporation among others.

In 2010, the band released their fourth studio album, Light the Horizon that included the singles "Mountain Top", "Elongo" and "Brutal Hearts"–the latter featuring French-Canadian singer-songwriter Coeur de pirate. The album was produced with technical and theory-based precision by legendary deep house DJ and Philadelphia-based musicologist King Britt.

Flash forward to 2019, after a nine-year hiatus, the band re-emerges ready to release their fifth studio album "MASS", produced by King Britt and Bedouin Soundclash. The album is a powerful experience that spans two communities, recorded in New Orleans with Preservation Hall Jazz Band, and in Vancouver at the St. James Church with the children of the St. James Music Academy.