Mike Doughty Plays Soul Coughing's "Ruby Vroom" - 25 Year Anniversary Tour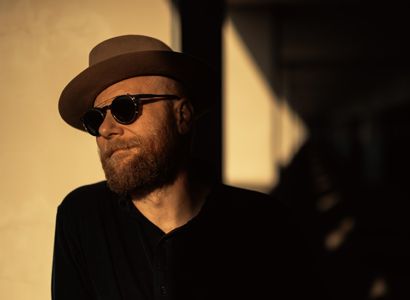 Mike Doughty Plays Soul Coughing's "Ruby Vroom" - 25 Year Anniversary Tour
| | | |
| --- | --- | --- |
| Doors: | | 6:00 pm |
| Start: | | 10:00 pm |
| Age: | | All ages |
| Price: | | $18 Advance GA / $22 Day of Show GA |
Former Soul Coughing frontman brings "Beatnik-inspired lyrics, and elements of hip-hop and electronic music" – AllMusic
Buy Tickets
Event Information
Genre: Alternative, hip hop, trip hop
ALL AGES: 18+ with valid photo ID. Under 18 must be accompanied by a parent or guardian.
There is a ticket limit of 6 GA per customer based on address, credit card, email address, or other information. Multiple accounts may not be used to exceed these ticket limits. Limits for each show may vary and are listed on the individual show purchase page.
Digital Delivery is only valid if purchased from Belly Up, Aspen. Do not purchase Digital Delivery from unauthorized sources as they may be lost, stolen or counterfeit, and if so, are VOID. Additionally, we may be unable to verify that tickets purchased from third parties are valid and in such case, you may not be permitted entrance to the show. Remember, there are no exchanges or refunds.
DIGITIAL DELIVERY OF TICKETS WILL BE ON A DELAY FOR THIS SHOW, and will be emailed to the address you provided prior to the show date, typically within a week of the show, but may be as late as the day prior. This gives us the ability to monitor for purchases which may not adhere to our ticket policies. You will receive an individual email for each ticket purchased with your ticket attached. Each ticket must be readily available on your phone or printed and brought to the event. All WILL CALL tickets will be released to the original buyer or authorized transferee only upon presentation of a valid picture ID.
Orders exceeding published limits, or any tickets purchased for resale, or the resale or attempted resale of any ticket at a price greater than face value is a violation of our ticketing policy and we may cancel a portion or all of such orders without notice. Ticketing violations may result in the prohibition of future ticket purchases. In each such case, service fees charged for the purchase of tickets may be retained by Belly Up, Aspen. We reserve the right to change the delivery method from Digital Delivery to Will Call for release on the night of the show.
Supporting acts may be changed or cancelled without notice, however such change or cancellation is not grounds for refunds.
Mike Doughty
Mike Doughty, the singer, songwriter, producer, author and founder of seminal 90's band Soul Coughing will be playing their debut LP Ruby Vroom in full across the U.S. in 2019.

Doughty will be joined by a full band on these special dates. While they will be performing Ruby Vroom in its entirety, in the original sequence, what the audience experiences will be different each night. "When I was looking for something to do between album cycles I decided to tour Irresistible Bliss in full" explains Doughty. "It was incredibly fun forcing myself to work within that structure. The decisions you make when putting together a set list are different from the ones you make when sequencing a record. This is like performing a single, hour-long piece of music."

Rather than an exact replication of the studio recording, Doughty plans to use a variety of cues and hand signals to adjust the performance in real time. "Live we turn into a musical super-organism. We're basically doing a real-time remix of the record at each show" tells Doughty. "It won't not be a note-for-note performance. I'm very proud of the record we made; it's the sonic embodiment of lower Manhattan in the early 1990's. Yet there's a whole other version of this record that lives in my head. I'm extremely excited to see how it evolves night after night."

Doughty has released 11 solo albums in the 21st Century, including Haughty Melodic and Stellar Motel, and a memoir, The Book of Drugs (he's currently writing a second one). He makes electro tracks under the names UUL and Dubious Luxury; his opera Revelation was staged in conjunction with WNYC; he's currently writing songs with Wayne Kramer from the MC5. He recently posted his 100th weekly new song for his Patreon subscribers. And, finally, he has three improvised-music bands in Memphis, where he lives: Moticos, Baby Men, and Spooky Party.