moe.
with Opening Act TBA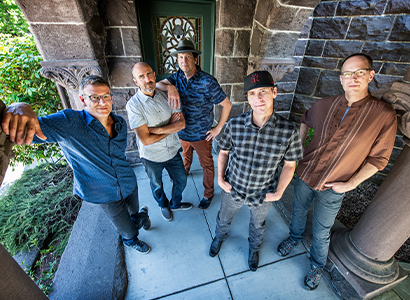 moe.
with Opening Act TBA
| | | |
| --- | --- | --- |
| Doors: | | 7:30 pm |
| Start: | | 8:00 pm |
| Age: | | All ages |
| Price: | | $50 GA / $80 Reserved |
Buy Tickets
Event Information
Genre: progressive rock, jam band
ALL AGES: 18+ with valid photo ID. Under 18 must be accompanied by a parent or guardian.
Reserved seating is available for $80 and guarantees a seat in the reserved section. If necessary groups will be paired together at tables. Seating is based on time of purchase and the configuration of groups.
There is a 4-ticket limit for general admission OR a 6-ticket limit for reserved per customer, credit card or email address. Orders exceeding these limits, or any tickets purchased for resale, may have a portion or all of their orders cancelled without notice.
Venue presale: Thursday, December 20, 2018 @ 2PM MST
Public onsale: Friday, December 21, 2018 @ 10AM MST
moe.
moe. is the preeminent progressive rock band on the music scene today. With 20 years of touring and just as many albums under its belt, the quintet of Al Schnier and Chuck Garvey on guitars and vocals, Rob Derhak on bass and vocals, Jim Loughlin on percussion and vibes, and Vinnie Amico on Drums, continues to push the standard for performance art.

Critical acclaim and a solid national and international fan base has built a dedicated following that grows each year. Whether touring across the globe, headlining music festivals, or sharing the stage with such celebrated acts as the Allmans, The Who, or Robert Plant, among others, what keeps moe. at the forefront of the music scene is not only the energy and vitality of their music and songwriting, but the showmanship in which it is delivered.

From its humble, inconspicuous beginnings as a local bar band in Buffalo in the late 1980s, to headlining Radio City Music Hall two years straight on New Year's Eve, moe.'s journey has been one of hard work, perseverance, and dedication. Their music is clever, melodic, refined; their performances are entertaining, mesmerizing and epic.

There's a reason that Rolling Stone magazine placed Chuck and Al among the top twenty new "guitar gods," why the pair were featured in Guitar World and Modern Guitar; why Jim and Vinnie have been featured in Drum! magazine; why Rob in Bass Player and State of Mind magazines -- all in the same year -- because they're that good! Critically acclaimed for its songwriting and studio work, the group's 2001 studio album, DITHER, was awarded four stars by Rolling Stone. 2003's WORMWOOD received four stars by Blender Magazine. Their two latest efforts, THE CONCH and STICKS & STONES, received rave reviews including Rolling Stone, Paste, and Blender magazine.

In honor of their 20th Anniversary, the band released SMASH HITS, VOLUME 1. Billed as a "Young Person's Guide to moe.," the album features band and fan favorites -- some recast in new recordings that showcase the band's ongoing evolution. "It's what we and others perceive as our strongest crowd pleasers of the past twenty years," Rob muses. "It's a compilation that you can listen to over and over again. Something your mother might enjoy."

The band continues to tour extensively: from San Fran to Amsterdam, from Tokyo to Toronto, from Chi Town to Bean Town, from Austin to Atlanta, playing and packing venues large and small, or intimate and grand. Long a featured act at music festivals, they have performed at Lollapalooza, Bonnaroo, Langerado, and Vegoose, to name a few; yet made time to promote and perform at their own festivals -- Summer Camp, Snoe.down, and moe.down.

moe. was recently inducted into the Buffalo Music Hall of Fame, being recognized not only for the impact they have made in their hometown, but for their charitable work on a national and international level as well. The band hosted a Tsunami Benefit concert at the Roseland Ballroom in New York City on February 10, 2005 and raised $150,000 for Tsunami survivors. The concert earned moe. its second Live Performance of the Year Jammy Award. moe. also raised over $100,000 for various charities, including the Red Cross for Hurricane Katrina survivors and for the music department at Bradley Elementary in Utica, NY, to help keep music in children's lives.

moe. kicked off their 20th anniversary in style, hosting a two-night stand in New York City at Roseland Ballroom, which included a special benefit concert for WHY (World Hunger Year) http://www.whyhunger.org/. Throughout 2010, moe. continued to bring awareness to World Hunger and other issues, working with Headcount, Freedom for Burma, and many other charities.

By all accounts, for this "legendary jam band," as Rolling Stone magazine recently described them, it would be best to keep your eyes on this band and your ears tuned in to their music. Witness history in the making. This is welcome news for the moe. faithful and the band's ever-expanding fan base. Yet -- even better news for the world of rock and roll -- moe. has finally come into their own.