Third Eye Blind
with Slow Caves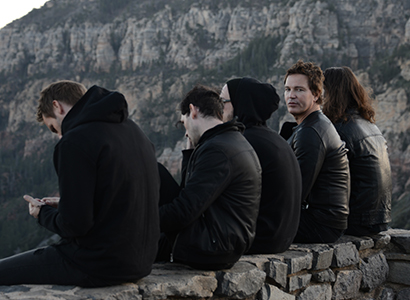 Third Eye Blind
with Slow Caves
| | | |
| --- | --- | --- |
| Doors: | | 8:00 pm |
| Start: | | 9:00 pm |
| Age: | | All ages |
| Price: | | $105 GA / $350 Reserved |
Sold Out
Event Information
Genre: pop rock, alternative rock, post-grunge
ALL AGES: 18+ with valid photo ID. Under 18 must be accompanied by a parent or guardian.
Reserved seating is available for $350 and guarantees a seat in the reserved section. If necessary groups will be paired together at tables. Seating is based on time of purchase and the configuration of groups.
There is a 4-ticket limit for general admission OR a 6-ticket limit for reserved per customer, credit card or email address. Orders exceeding these limits, or any tickets purchased for resale, may have a portion or all of their orders cancelled without notice.
Pre-sale: Thursday, August 30th @ 2pm MST
Public onsale: Friday, August 31 @ 2pm MST
Third Eye Blind
Since 1997, San Francisco's Third Eye Blind have recorded four best-selling albums and assembled one career retrospective. 3EB recently released "the 20th Anniversary edition of their 7 million selling self-titled debut. " Led by Stephan Jenkins, 3EB won wide success during a tumultuous group of years when the major-label recording industry was finally losing its grip on an enterprise that for decades it had dominated with steely efficiency. Nothing could have made 3EB happier! 3EB, however, have experienced no comparable loss. Instead, they have gained artistic clarification -- and, surprisingly, a fan base who is larger, younger and more dedicated than ever. Participation in the older, untouchable realm of nervous star-making could color a band's identity. In the case of 3EB, it often blurred the perception of their brilliant musical creations. In recent years, those creations have recast the band among a current generation of fans. 3EB now write, tour, record, and communicate in a fluid new world where their music continues naturally to evolve. Their exchange with their audience is unfiltered and being from the hub of tech, they are using it to develop a closer exchange with their audience. After a stunning festival run in 2016 with appearances at Lollapalooza, Outside Lands, Bumbershoot, Bonnaroo and many others, they completed a fantastic 20th Anniversary celebration in Summer 2017 and are currently touring theatres this Fall. A new record is expected in 2018.
Slow Caves
Listening to Slow Caves, one is reminded that being sonically interesting doesn't mean that a band must sacrifice having old fashioned hooks or pop sensibilities. Danish born brothers, Jakob and Oliver Mueller, provide the vocal and guitar backdrop for Slow Caves, a band (rounded out by childhood friends David Dugan - guitar/bass, and Jackson Lamperes – drums) who offer a relaxed and surf-y update on 80's synth, 90's jangle, and early aught's indie rock. Formed in Ft. Collins, CO in 2014, Slow Caves quickly gained a reputation as a must-see local attraction.

Soon the band was making an impression in Denver's vibrant music scene, earning slots at tastemaker clubs such as The Hi Dive and Lost Lake Lounge. In 2015, the band showcased their music at SXSW in Austin and CMJ in New York. Then in late 2016, the band signed with Cincinnati-based Old Flame Records (Cloud Nothings, Dead Confederate), performed at Boise's lauded, Treefort Festival and Austins' SXSW (March 2017), and released their Old Flame debut (Desert Minded-EP) on March 10, 2017. Since the release, the band has been touring all over North America and will continue to tour throughout 2017.