Thunderpussy
with Dead Letter Drop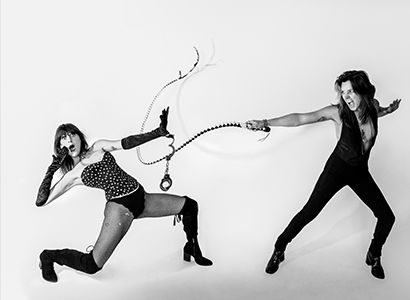 Thunderpussy
with Dead Letter Drop
| | | |
| --- | --- | --- |
| Doors: | | 9:00 pm |
| Start: | | 9:30 pm |
| Age: | | All ages |
| Price: | | $10 GA / $15 (Under 21 $5 surcharge) GA |
Buy Tickets
Event Information
Genre: Hard Rock, Blues Rock
ALL AGES: 18+ with valid photo ID. Under 18 must be accompanied by a parent or guardian.
There is a ticket limit of 6 GA per customer based on address, credit card, email address, or other information. Multiple accounts may not be used to exceed these ticket limits. Limits for each show may vary and are listed on the individual show purchase page.
Digital Delivery is only valid if purchased from Belly Up, Aspen. Do not purchase Digital Delivery from unauthorized sources as they may be lost, stolen or counterfeit, and if so, are VOID. Additionally, we may be unable to verify that tickets purchased from third parties are valid and in such case, you may not be permitted entrance to the show. Remember, there are no exchanges or refunds.
DIGITIAL DELIVERY OF TICKETS WILL BE ON A DELAY FOR THIS SHOW, and will be emailed to the address you provided prior to the show date, typically within a week of the show, but may be as late as the day prior. This gives us the ability to monitor for purchases which may not adhere to our ticket policies. You will receive an individual email for each ticket purchased with your ticket attached. Each ticket must be readily available on your phone or printed and brought to the event. All WILL CALL tickets will be released to the original buyer or authorized transferee only upon presentation of a valid picture ID.
Orders exceeding published limits, or any tickets purchased for resale, or the resale or attempted resale of any ticket at a price greater than face value is a violation of our ticketing policy and we may cancel a portion or all of such orders without notice. Ticketing violations may result in the prohibition of future ticket purchases. In each such case, service fees charged for the purchase of tickets may be retained by Belly Up, Aspen. We reserve the right to change the delivery method from Digital Delivery to Will Call for release on the night of the show.
Supporting acts may be changed or cancelled without notice, however such change or cancellation is not grounds for refunds.
Thunderpussy
Thunderpussy is more than a band; they are a reckoning. As rock n' roll's new, self-proclaimed, Diamond In The Muff... Thunderpussy is a shiny beacon of glitter and sequins at the end of a long dark tunnel of manufactured mediocrity. If it's pure titillating rock n' roll you want, then look no further than this band of women from Seattle,Washington.

The group unleashed its self-titled debut, Thunderpussy [Stardog Records/Republic Records] in 2018 and snatched up over 4 million cumulative streams. In between electrifying gigs coast-to-coast, they garnered widespread acclaim from the likes of Paste, Rolling Stone, Billboard, LA Music Blog, and NPR who claimed, "Thunderpussy is everything you want in rock." Simultaneously, a heated trademark battle over their name incited national headlines as they clung to free speech, fighting for the "power of the word 'pussy' and finally not classifying it as vulgar or weak," as guitarist, Whitney Petty, says.

In 2019, they inch closer to accomplishing a shared and crucial mission.

"I want people to say, 'Rock 'n' roll is not dead, and you don't have to have a penis to make it'," exclaims Whitney.

"This is another push for people to feel empowered," adds frontwoman, Molly Sides. "It's not just for women, but for people who feel like they've been pushed aside. We'd love for them to feel more comfortable yelling our name out loud with a certain kind of pride and excitement. We're here to spark more conversation within art and music. That's the goal with everything we're doing."

They most definitely do so on their latest EP, Milk It, where they welcomed various drummers to participate in recording. Most notably, Red Hot Chili Peppers skinsman Chad Smith begged to join the party.

"I said, 'You don't have a vagina'," exclaims Molly. "He said, 'How do you know?'"

They never found out if he was lying or not, but he did play on "Powerhouse," which serves as a heartfelt dedication to "a real female superhero" who Molly calls mom. Elsewhere, "On the Line" serves as "a love song" from Molly to Whitney.

Meanwhile, the first single "Never Know" trucks along on a bedroom-shaking riff and come hither verses before climaxing on a squealing solo.

"We came out swinging on there," exclaims Whitney. "It's a bit raunchy. It's about sex, female power, female positivity, and female orgasms."

"It's about making them not faking them," adds Molly.

In the end, Thunderpussy will ruffle a lot more feathers to come on their own journey into the history books.