Toots and the Maytals - Live in Concert
with The Gladiators ft. Droop Lion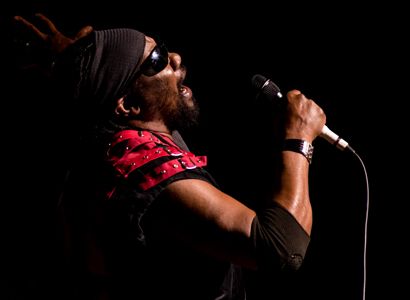 Toots and the Maytals - Live in Concert
with The Gladiators ft. Droop Lion
| | | |
| --- | --- | --- |
| Doors: | | 7:30 pm |
| Start: | | 8:30 pm |
| Age: | | Ages 18+ Only |
| Price: | | $46 GA / $79 Toots Ticket Bundle VIP GA / $96 Reserved / $129 Funky Kingston VIP GA |
Jamaican music group whose album True Love won a Grammy Award for Best Reggae Album of the Year.
Buy Tickets
Event Information
Genre: Reggae
18+ with valid photo ID.
Reserved seating is available for $96 and guarantees a seat in the reserved section. If necessary groups will be paired together at tables. Seating is based on time of purchase and the configuration of groups.
There is a ticket limit of 6 GA OR 6 RESERVED per customer based on address, credit card, email address, or other information. Multiple accounts may not be used to exceed these ticket limits. Limits for each show may vary and are listed on the individual show purchase page.
Digital Delivery is only valid if purchased from Belly Up, Aspen. Do not purchase Digital Delivery from unauthorized sources as they may be lost, stolen or counterfeit, and if so, are VOID. Additionally, we may be unable to verify that tickets purchased from third parties are valid and in such case, you may not be permitted entrance to the show. Remember, there are no exchanges or refunds.
DIGITAL DELIVERY OF TICKETS WILL BE ON A DELAY FOR THIS SHOW and will be emailed to the address you provided prior to the show date, typically within a week of the show, but may be as late as the day prior. You will receive an individual email for each ticket purchased with your ticket attached. Each ticket must be readily available on your phone or printed and brought to the event. All WILL CALL tickets will be released to the original buyer or authorized transferee only upon presentation of a valid picture ID.
Orders exceeding published limits, or any tickets purchased for resale, or the resale or attempted resale of any ticket at a price greater than face value is a violation of our ticketing policy and we may cancel a portion or all of such orders without notice. Ticketing violations may result in the prohibition of future ticket purchases. In each such case, service fees charged for the purchase of tickets may be retained by Belly Up, Aspen.
Supporting acts may be changed or cancelled without notice, however such change or cancellation is not grounds for refunds.
'Funky Kingston' Meet Toots Experience – $129 per ticket package – VIP1


(1) general admission ticket with Early Entry to see Toots & the Maytals live


Meet & greet / photo opportunity with Toots


Invitation to a portion of the band's soundcheck


One (1) limited edition poster, signed by Toots Hibbert


One (1) commemorative laminate


Merchandise shopping before doors open to the public


Toots & The Maytals Premium Ticket Bundle – $79 per ticket package – VIP2


(1) general admission ticket with Early Entry to see Toots & the Maytals live


One (1) limited edition poster, signed by Toots Hibbert


One (1) commemorative laminate


Merchandise shopping before doors open to the public


Toots and the Maytals
Toots is one of the true architects of reggae –so much so that "Do the Reggay," a 1968 single by Toots and his group, the Maytals, is credited with giving the genre its name. Classic songs written and recorded by Toots and the Maytals have been covered by the likes of the Clash and the Specials, and the group was featured in reggae's greatest breakthrough event –"The Harder They Come," the 1972 film that became an international sensation.

The all-star guests on TRUE LOVE range from legends like Keith Richards, Eric Clapton, and Bonnie Raitt to younger stars including No Doubt, the Roots, and Phish's Trey Anastasio. The caliber of these collaborators reveals the impact that Toots has had on several generations of rockers and rappers, while appearances from reggae icons Bunny Wailer and Marcia Griffiths show the respect granted to the man who might be the music's greatest living vocalist. At the heart of it all is that voice –drenched in soul, rooted in gospel, and still breathtakingly powerful after almost four decades in the spotlight.
The Gladiators
The Gladiators are a Jamaican roots reggae band, most popular during the 1970s. The core was Albert Griffiths, Clinton Fearon and Gallimore Sutherland rhythm guitar and singer. The two most famous albums are Trenchtown Mix Up and Proverbial Reggae with songs as "Hearsay", "Jah Works", "Dreadlocks the Time is Now".
Droop Lion
Ultra-talented Free People Entertainment recording artiste Droop Lion has emerged as one of the leading voices of a new reggae-soul movement in reggae music this year. Known for his breakout hit, 'Freeway', Droop Lion is revolutionizing reggae music with his soul-searing voice, inspirational songs and awe-inspiring live performances.

Born in the parish of St. Mary Jamaica, to Inez Aikens and Vivian Brown, Andrew Brown aka Droop Lion grew up in the tough, gritty shanties of Kingston. He lost his mother to gun violence when he was just nine months old, a savage act that robbed the young man of a mother's love.
He turned to music to express himself and make a spiritual connection with the universe. At a young age under the guidance of his grandmother, he vowed to stick to the conscious path and not compromise in order to achieve success.

"My music is down to earth and cultural. There's always a message in it. It's like a medicine to society's sickness," Droop Lion says of his particular brand of music.

While attending Port Maria Comprehensive High, he says he would always seize the opportunity to perform at school concerts and community events. He would also use his spare time to visit recording studios "to build a vibe around what he loved".

After leaving high school, Droop Lion met artiste Mallory Williams who introduced him to musician Seretse Small. He returned to Tower Hill, in Olympic Gardens where his mother had died in the political violence that gripped the nation in 1980.

"After leaving high school, I came back to Kingston where the stronger part of my family de, my auntie, and my uncles and that is Olympic Gardens, my father come from Waterhouse, mi come from this region. Due to how I was young when my mother died, it didn't have a big effect of me that way in violent, negative manner, mi find out say mi more spiritually sound, mi calm and love, mi can't take the wickedness and violence," he said.

Under his guidance, Droop started recording in 1998 under the name Droop Dog. Success eluded him, but he kept putting out positive records.
On the advice of a radio announcer who demanded a name change which she thought was reflective of the fiery passions she saw buried deep in him, he changed his monicker, transforming from a dog to a lion.

Not long afterwards, his music began to take on a new resonance, as Droop Lion began to turn his considerable writing skills towards social commentary. He did poignant brilliant songs such as Mama Soon Come Back, a song he wrote about the mother he never knew, and the powerful 'Freeway' which was inspired by the cataclysmic Tivoli Gardens incursion in 2010 where over 70 persons were killed.

The constant gun violence and macho street theatre that dominate the nation's newspapers and electronic media coverage an issue that is close to Droop Lion's heart, especially since that sort of violence has touched his life intimately.

"Freeway is not just about the atrocity and the deaths in Tivoli Gardens though….it's about all the senseless killings in this world, the whole thing is complex, I want to stop bloodshed, I want to cut out the political friction that causes atrocities, mi see what violence can break down a family…that's why mi tek the Freeway," he continued.

Freeway dominated FM radio for several months in 2012, and with the independent Massive Entertainment group and Free People Entertainment driving his career, Droop Lion is poised for great things in 2013 and beyond.
Another single, which is now receiving some love on the airwaves is, 'Pray for Them', a song he says he penned after a flood a few years ago, which saw two men being washed away in the Sandy Gully.

For Droop Lion, who pens all his lyrics, he is not short on inspiration as "it's all around".

"I just pray that Jah keeps me balanced so that I can always sing some inspiring songs for people…I want to give solutions to the people, " he concluded.

Other standout songs include Lockdown, a song of protest against police brutality, and 'Long Way Down', a critique of the intelligent political leaders who have failed the nation with their corrupt policies and greed, and the terrible choices that poverty often forces on the downtrodden and deprived.
"Most of the songs are based on the 'livity' in society, the common movements which shows that the people's brains are in a lapse and mek poor choices and sell their souls. I want music to be real, I have to sing about the real issues that take place in the society
Open your mind, and Droop Lion will follow.